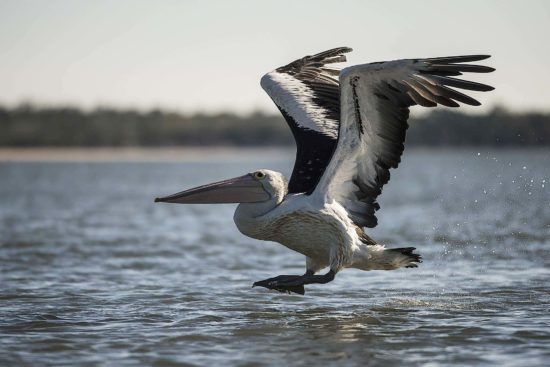 There is nothing like capturing an excellent image of a beautiful bird. The above pelican has been captured with a Nikon 300mm f/4 telephoto lens. This lens is the smallest of the Nikon super telephoto lenses that has the capability of excellent bird photography.
It should be kept in mind when using long lenses, that good lens support such as a tripod or monopod is essential to get the best image sharpness and quality.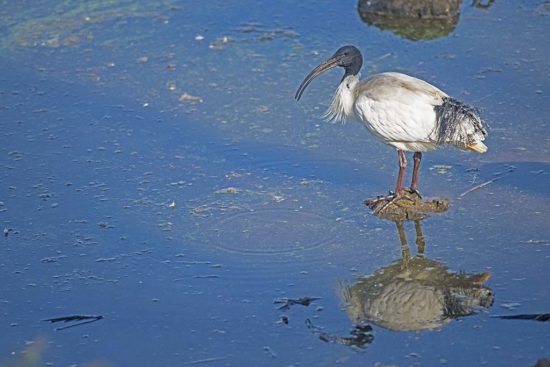 The above image of the ibis has also been captured with a 300mm lens, with a monopod.
It should be kept in mind that all the super telephoto lenses from Nikon described here, are capable of using the Nikon teleocoverters with very little loss of image quality.
In the following, I have summarised some of the capabilities of the Nikon super telephoto lenses as to their capability for bird photography.
The Nikon, Nikkor, 300mm f/4D IF-ED AF-S, Lens, is the cheapest of all these lenses and has excellent image quality as do all these lenses. This lens is very compact and easy to handle.
The Nikon 300mm f/2.8, Nikkor 300mm f/2.8G ED VR II AF-S Lens is also easy to handle and has the added advantage of the smaller aperture and vibration reduction for low light usage.
The Nikon, Nikkor 200-400mm f/4G ED ASF-S VR II Lens, has become an extremely popular long telephoto lens and is very useful for bird photography. This lens being a zoom 200-400mm, is also very useful as a general long nature lens for subjects such as birds, animals, butterflies and other nature subjects. This lens also has a great close focusing ability compared to some other lenses.
The Nikon, Nikkor 500mm f/4G ED VR Lens is a very popular lens  for bird photography, however it is also quite large to transport and handle.
The Nikon Nikkor 600mm f/4G ED VR Lens is an very large lens but very difficult to manage. With this lens a very solid tripod is virtually essential for sharp images, making the lens less transportable.
For full reviews of all current Nikon lenses go to Nikon Lens Reviews.