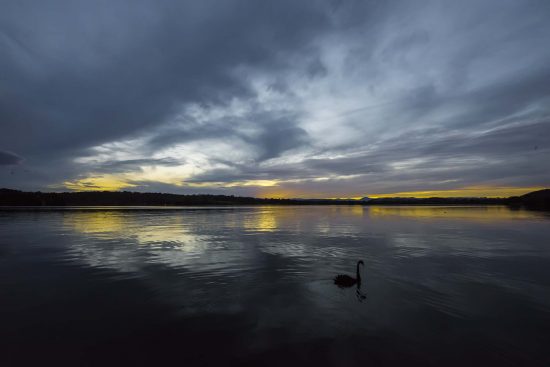 When you are selecting a particular camera and lens for low light photography there are a few special issues to keep in mind and we will summarise some of the important considerations here.
In using high ISO settings bear in mind that if you use a tripod or monopod you can possibly use lower ISO settings and consequently get better image quality. High ISO is not necessarily always the best solution.
The Camera
With the camera the main issue to be aware of is the ISO capability of the camera.
DX Cameras
D3000 – ISO1600,
D3100 – ISO3200,
D5100 – ISO6400,
D7000 – ISO6400,
D300s – ISO3200.
FX Cameras
D700 – ISO6400,
D3s – ISO6400
D3X -ISO1600.
Many of the cameras indicated above do have ISO settings above those indicated, but the figures indicated above are the cameras maximum specified ISO, if an ISO setting above those indicated is selected, the image quality in respect to noise may not meet your needs. The above figures give a general comparison between cameras.
In general the best cameras for low light working in my opinion are the Nikon D700 and the D3s, these are both FX cameras with the larger sensor. The best DX camera for high ISO is the Nikon D7000.
Full details of the range of Nikon cameras are given in our Nikon Camera Review Section.
The Lenses
With lenses there are several factors affecting the low light capability of the lenses. Firstly the prime factor with lenses is the maximum aperture  and also a secondary consideration is whether the lens has the vibration reduction  (VR) functionality.
The maximum aperture with lenses can vary generally between f.1.4 and f/5.6. Here, there is an aperture variation of  four f stops and this variation can be a major issue when photographing in low light levels. Some lenses  have variable apertures and the aperture may vary from f/3.5 to f/5.6 as the lens zooms in and out from minimum to maximum focal length.
Many prime lenses have apertures varying from f/1.4 to f/2.8, an example of some of these lenses is as follows:
Nikon DX Lenses
10.5mm f/2.8G ED AF DX Fisheye
17-55mm f/2.8G IF ED AF-S DX
35mm f/1.8G AF-S DX
Nikon FX Lenses (Full frame)
16mm f/2.8D AF Fisheye
14-24mm f/2.8G ED AF-S
20mm f/2.8D AF
24mm f/1.4G ED AF-S
24-70mm f/2.8G ED AF-S
35mm 1.4G AF-S
50mm f/1.8G AF-S
50mm f/1.4G AF-S
60mm f/2.8G ED AF-S Micro
70-200mm f/2.8G ED VR II
85mm f/1.4G AF-S
85mm f/1.8D AF
105mm f/2.8G IF ED VR AF-S Micro
200mm 2.0G ED AF-S VR II
300mm f/2.8G ED VR II AF-S
400mm f/2.8G ED VR
All of the above lenses are excellent lenses for low light photography, just select the lens based on the focal length you require.
Some of the best lenses for low light photography are the f/1.4 primes.
In using any of the above lenses with the VR functionality you will find that the VR facility will also be a great advantage when photographing stationary subjects. However VR is of no advantage when photographing moving subjects.
Full details of the range of Nikon lenses are given in our Nikon Lens Review Section.