Noosa National Park is around 16 kilometres north of the capital of Queensland, Brisbane, and is on the Sunshine Coast.
This coast has beautiful sandy beaches and also vaso rocky outcrops to give a very scenic coastline.
Noosa National Park features in addition to the spectacular coastal scenery the park is also an important refuge for the native wildlife of the area. The Park features animals including the koala, glossy black-cockatoos and many other native Australian birds.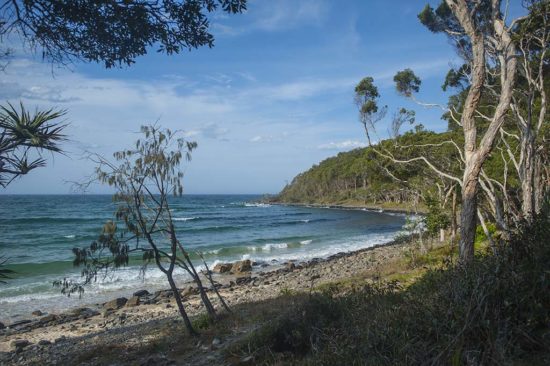 The above image featuring the rocky coastline has been captured from the walking track through the national park.
The next image below also features the steep rocky outcrops which occur along the rugged coast.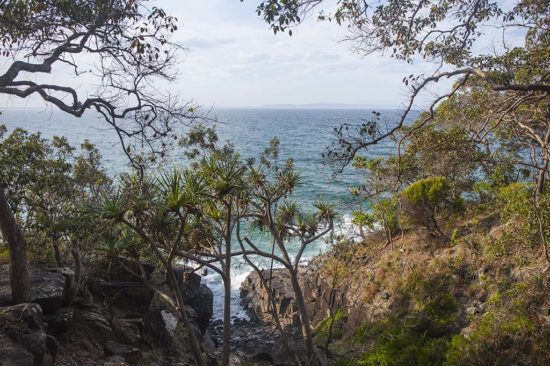 As I was walking along the track through the national park I came across this Australian Brush Turkey but I only had the 28mm lens on the camera at the time and had to quickly catch him as he disappeared into the bush. I do not normally use the wide 28mm lens for bird photography.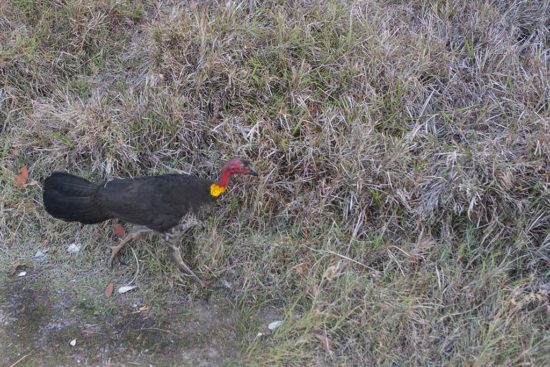 For all the above images I used the Nikkor 28mm, f/1.8G, lens with a D810 camera. I find this lens excellent for seascape type scenes. The lens is quite small and very convenient to give an easy to handle camera outfit.
The equipment I recommend for my photography and used in this Blog  can be purchased at B&H.