Kingaroy is quite a large agricultural town in the South Burnett Region of Queensland, Australia.  It is approximately 200 kilometres north-west of Brisbane the state capital of Queensland.  The town is situated at the junction of the D'Aguilar and the Bunya Highways.
Kingaroy is known as the "Peanut Capital of Australia". Australia's largest peanut processing plant is located in the town and peanut silos dominate the skyline around the town.
The name Kingaroy is claimed to be derived from the Wakka Wakka Aboriginal word for 'Red Ant'.  Kingaroy is the largest town in the South Burnett region and is the region's commercial centre.
The Central Business District of the township is dominated by the Peanut Company of Australia's peanut silos.  Kingaroy is also the new home for the Kingaroy Observatory which was moved to its new at the airport in March 2015 and opened for business in June.  The observatory is now a major tourist attraction for those wanting to eyeball the Universe up close, in large powerful telescopes, under a canopy of stars not affected by light pollution.
As I drove through Kingaroy I noticed a small park near the center of town and thought it would be a great place to find a few local birds. There was also a peanut stall nearby where we picked up a pack of the local peanut product, you can not drive through Kingaroy without picking up some peanuts.
In the park where we stopped there were some water features and there is nothing like water to attract birds in a hot dry area.  I was fortunate to capture a pair of Galahs who were keping each other company at the park. There are a couple of images of these birds below.
I love visiting new areas as I travel and trying to find some new birds in different localities.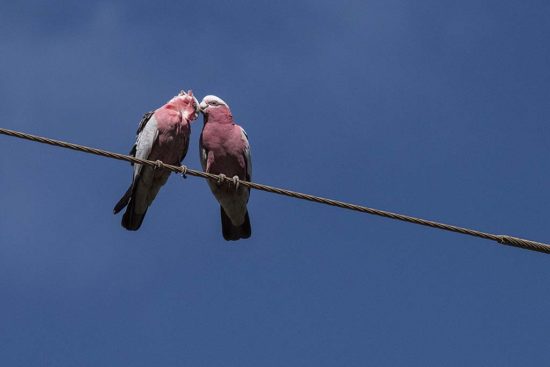 I was also able to capture a Noisy Miner as the bird was chasing insects around the tree trunks.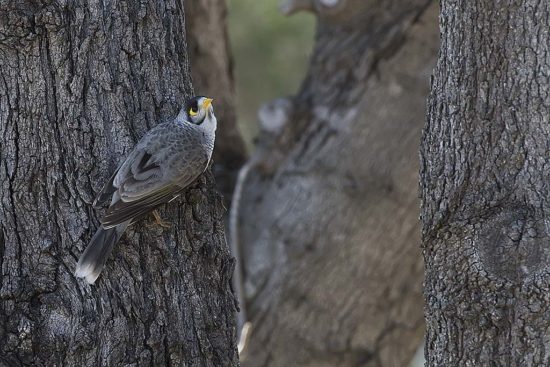 The following waterfall was also captured in the town park at Kingaroy. It may seem a little odd but this one was also captured at 210mm with the 200-500mm f/5.6E super telephoto lens.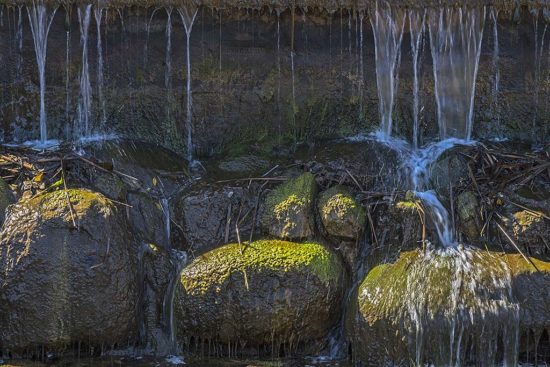 For all the above images I used the Nikkor 50mm f/1.4G lens with a D810 camera.
The equipment I recommend for my bird photography is the Nikkor 200-500mm super telephoto lens. If you want to take exceptional images of bird life then this lens which can be purchased at B&H is well worth purchasing. Click below to purchase the lens.