Ban Ban Springs is a very small community located at the junction of the Burnett and Isis highways in Queensland, Australia.
On the southern side of the road junction are the springs from which the area gets its name, being springs from which waters flow into the nearby Barambah Creek.
"Ban Ban" has the meaning grass from the local aboriginals. The springs are the first place in Queensland to have been formally registered as an Aboriginal cultural heritage place and they are a place of great significance to the Wakka Wakka aboriginal people.
The springs were entered on to the State's Aboriginal Cultural Heritage register in 2005.
The Ban Ban Springs is a sacred site for the aboriginals and has a Dreamtime association with the Rainbow Serpent which is believed to have surfaced there. It spoke to the elders of the tribe telling them the secrets of the sacred waters and how to use it. The Rainbow Serpent also told of talks he had had with the seven sisters and of the wonders he had seen while making the pathways for the sacred water to flow in this area. This legend is retold on a mural erected at the site by elders Mavis Hawkins, Dennis and Daniel Cobbo of the Wakka Wakka tribe and their people.  Throughout time this area has been guarded by the Rainbow Serpent.
The spring water runs into a wetlands area which are full of native plants and wildlife. These natural springs provided water for the Wakka Wakka Indigenous people and it was the place where they would come to meet, to marry and to trade.
This area is a place not only for the aboriginal people but also an area for nature as the springs are a great attraction for birds of the area. These Double Bared Finches were captured around the springs. Generally where there is water birds will congregate particularly when the weather is dry and hot.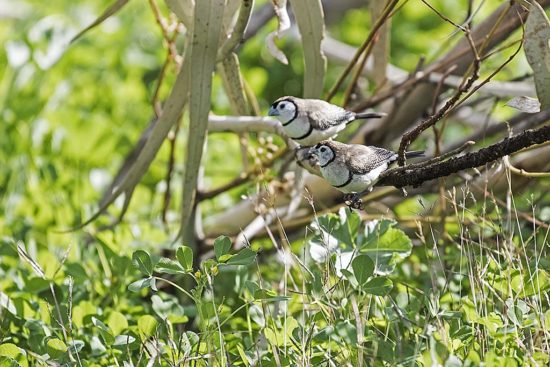 There were also a large congregation of Apostles birds in this area which I assume also are attracted by the water from the spring.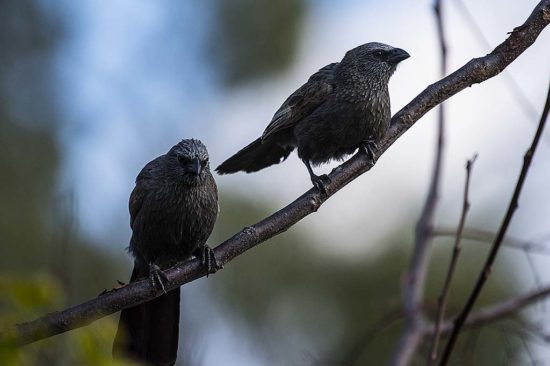 For the above two images I used the Nikkor 200-500mm f/5.6E super telephoto lens with a D810 camera to capture these birds.
The equipment I recommend for my photography is as follows and all can be purchased at B&H: