On the recent road trip to the north of Brisbane I visited the coastal area around Bundaberg.  An area worth visiting here is the Mon Repos Regional Park. It is a quiet coastal oasis close to the city of Bundaberg. Here visitors can enjoy the walking and cycling tracks and explore the local coastal environment and scenery.
From November to March, the nesting and hatching of turtles can be seen on the beach at night time. This area has the largest concentration of nesting marine turtles on the eastern Australian mainland.  At the time I was there I did not see any of the turtles as it was the incorrect time of the year to see them coming ashore.  At the Mon Repos Turtle Centre visitors can learn about the special life of these turtles.
Although I did not see any turtles, there is still plenty to see here. The first image below is a seascape showing the area where the turtles come ashore and it is quite a beautiful area.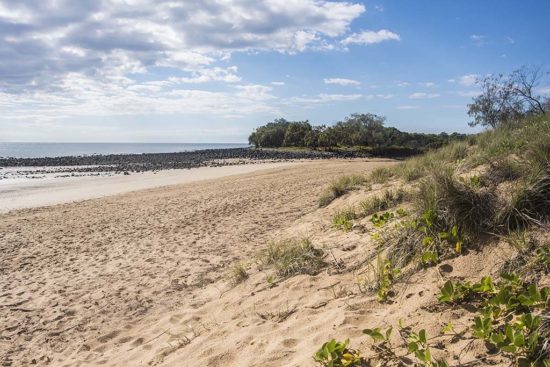 There are plenty of birds to see in this area and I was fortunate to see quite a few Rainbow Bee Eaters. Below is a capture of a pair of these Bee Eaters.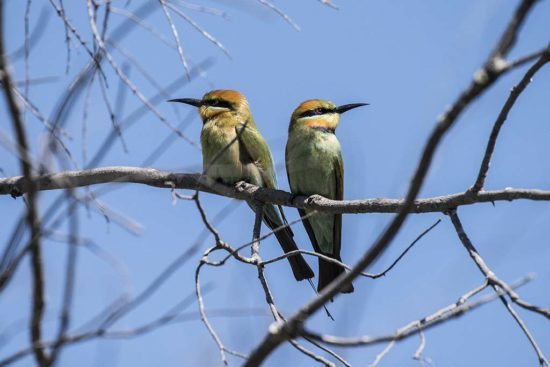 For the above image of the Bee Eaters I used the Nikkor 200-500mm f/5.6E super telephoto lens and the Nikkor 28mm f/1.8G lens for the above seascape together with the Nikon D810 camera.
The equipment I use and recommend for my photography is as follows: