Wondai is a small town in the South Burnett Region of Queensland, Australia. The town is located to the south of the Bunya Highway, around 250 kilometres north west of Brisbane, the state capital of Queensland. The population is around 2,000 people.
There is a Timber Museum which showcases the history of the South Burnett's timber industry and this industry supported the early settlement of the area.
The Timber Museum structure stands next to life size sculptures of a bullock man and his bullocks, together with an old water well and post and rail fence. On the eastern end of the building is the stainless steel silhouette of a timber cutter. Inside the building is a wagon camp diorama, complete with a restored bullock wagon to effectively captures the spirit of those involved in the felling and logging of timber in the area in the early 1900's. Set against authentic wooden slabs and shingles, are displays of South Burnett timbers, artifacts and photos pertaining to the early timber industry in the region.
Wondai was first settled in the mid 1800's and settlement took place in the early 1900's.
Important industries include beef, dairy, grains and duboisia, used in the production of the antispasmodic drug butylscopolamine. Growing in importance in this area is the wine industry.
Further attractions in the Wondai area include the Boondooma Dam, an artificial lake formed by the damming of the Boyne River.
The first image below is of the bullock man together with his two bullocks outside the bullock museum.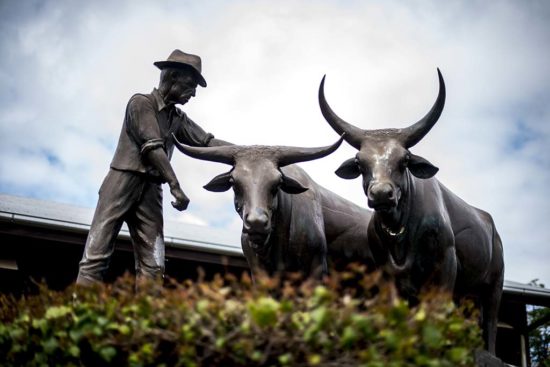 Standing outside one of the local shops in the town is a life size replica of a colourful sentry guard.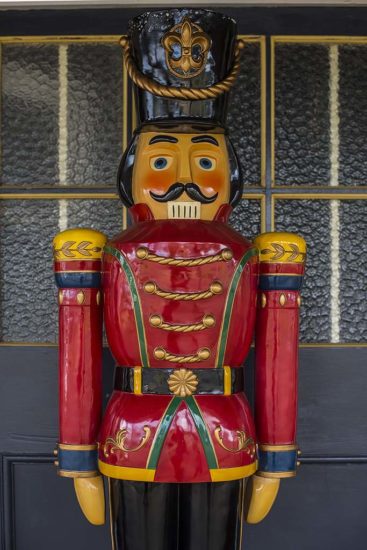 For all the above images I used the Nikkor 50mm f/1.4G lens with a D810 camera.
The equipment I recommend for my photography is as follows and all can be purchased at B&H: