I always enjoy visiting the ibis rookery at Kybong, Kybong is just south of Gympie just behind the Puma roadhouse, also known as the Matilda roadhouse. At this site there is generally many birds and also many different varieties of birds. There is a relatively large lake and the majority of the birds are the ibis which congregate on the island in the lake. When photographing the ibis on the island I find that the best lens to use is the 200-500mm super telephoto.  The ibis birds continually fly to and from the island in search of nesting material.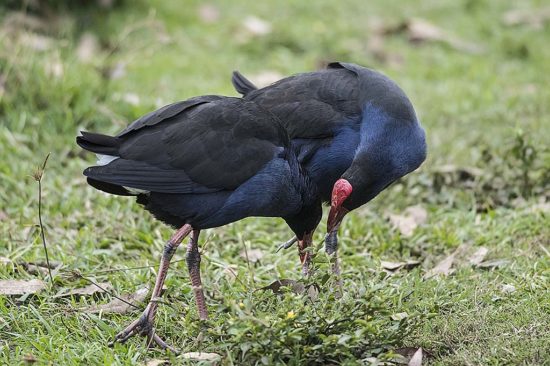 I was fortunate to be able to capture the above image of the two Purple Swamp with the two birds smooching each other. They are beautiful birds and need to be exposed properly in order to get the detail in their dark feathers. I normally use a monopod to help stabilise the camera when taking these types of images. For the first four images in this Blog I have used my 300mm f/4D telephoto lens. At the time I captured this image I was mainly after the ibis birds in flight and I generally prefer the 300mm f/4 lens for in flight images.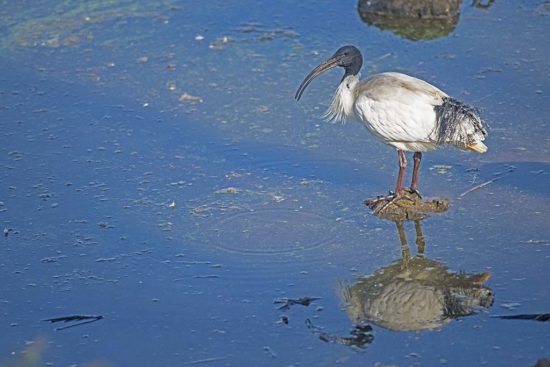 The two in flight images below were captured as they flew to and fro from the island. In order to get sharper images of the birds when moving in flight I tested various camera settings and decided on the following for the best image sharpness.
Choose a shutter speed that you think will freeze the birds movement. In bright light I normally use 1/2,000 or 1/4,000 second.
Choose an aperture to give the desired depth of field, With both my telephoto lenses I chose the largest aperture available with the lens with the 300mm lens that was f/4.0 and with the 200-500mm I used f/5.6.
Set the camera to Auto ISO. That will result in the correct exposure for the shutter speed and aperture settings.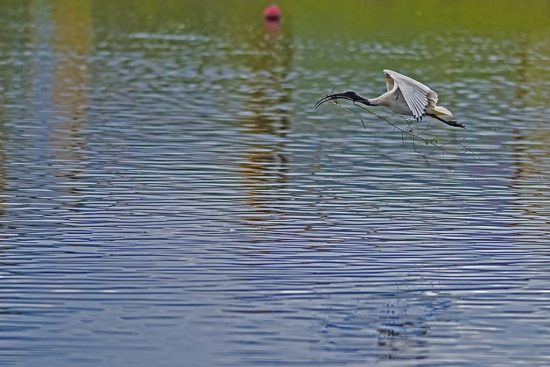 It is always exciting to see the camera results when trying to capture flying shots. and I find that the above settings will generally work.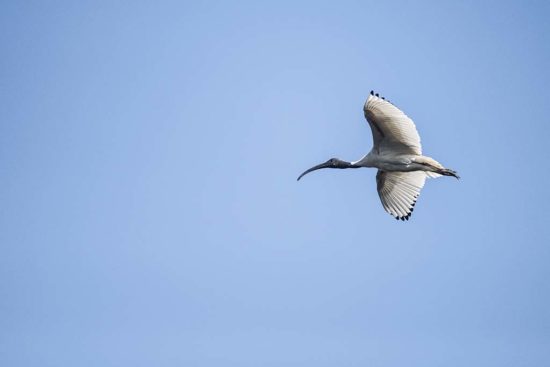 It is always good to try to get some action into the bird shots, sometime the birds argue about the best perch positions and I like to capture the birds with some action.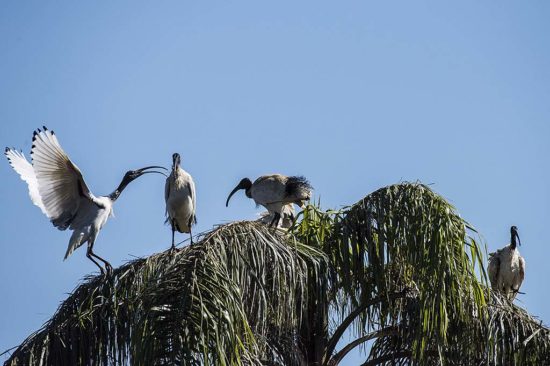 It is best to watch the birds carefully to try to get them with their beak open or with their wings up to add interest to the images you capture. If you do not do this the images may look a little static.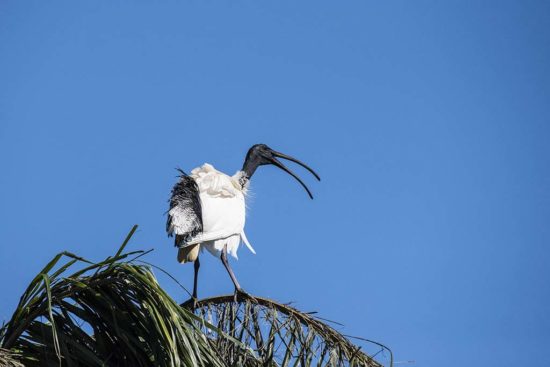 Often there are beautiful sunsets at Kybong and in the case of the image below I used the Nikkor 200-500mm lens. This resulted in the full frame being captured of the blazing red sky with the palms in the foreground.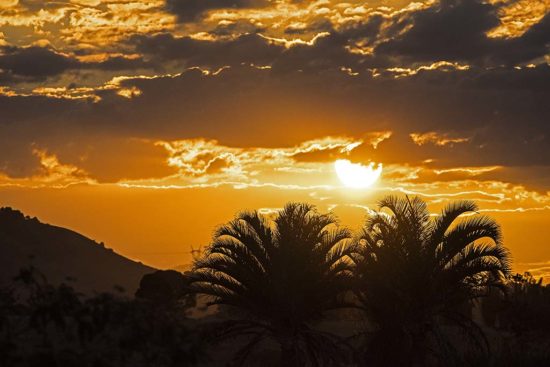 All the above images were captured with the Nikon D810 camera.
The equipment I use and recommend for my photography is as follows and all can be purchased at the B&H store: