I have Blogged previously about the Nikon options for remote control of Nikon cameras. See some Nikon remote control Blogs here.
I have tried some of the third party radio remotes, some of these radio remotes are very cheap around $50, but I always find that they are not always reliable enough for my usage. Nikon have a Radio remote which is very expensive.
In order to give myself ultra reliability in firing my camera remotely I decided to build a long remote control cable.
To facilitate this I used a standard Nikon MC-21A 10′ remote extension cable, since this was not long enough I essentially butchered the cable by cutting it in half and then rejoining it with a pair of standard XLR line connectors. These connectors are very robust and come in various pin arrangements, they are normally used in the audio industry for microphone connectors but are very suitable for remote control applications. I used the three pin variant as the control cable requires three conductors.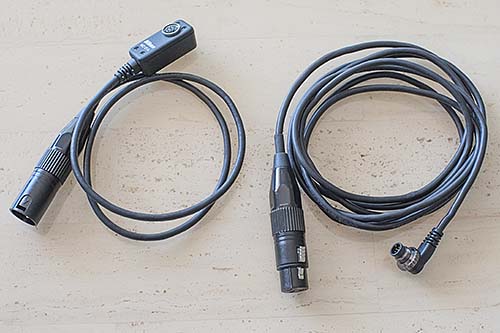 After breaking the cable I needed to maintain continuity of the cable by keeping continuity of the following coloured conductors in the cable.
The yellow conductor is common to both the camera wake-up function and the shutter activation function.
The white conductor is the conductor for the camera wake up function.
The purple conductor is the conductor for the camera shutter release.
After connecting these two connectors together the MC-21A remote cable can be used at its normal length.
I also obtained another two lengths of cable one of around 20 metres and the other of around 40 metres and connected a pair of XLR connectors at each end, these cables combined with the MC-21A cable give a total length of around 63 metres as required.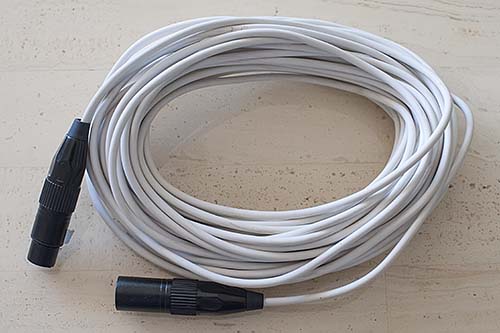 I use these cables mostly with the Nikon Nikon MC-30A Remote Trigger Release, but it can also be used with the Nikon MC-36 Multi-Function Remote.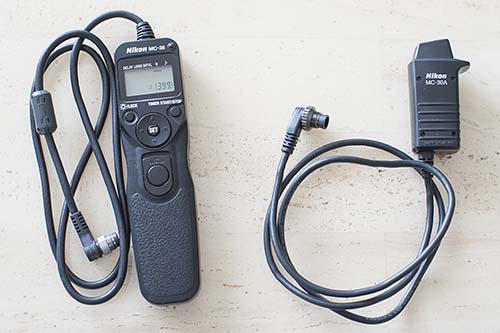 Why do I need such a long remote cable you may ask, well we regularly have birds coming to specific areas in our garden and I often set up a camera on tripod and take the images remotely. I have included an example below.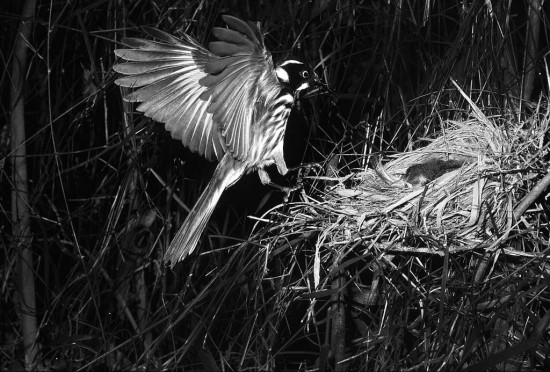 This technique is generally very good for nature images and birds in particular.
The equipment I use for my photography is mainly as follows: