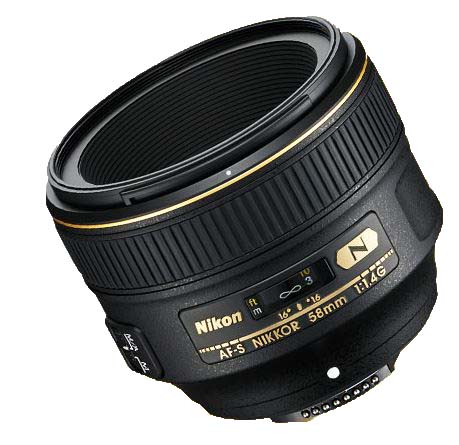 This 58mm, f/1.4G AF-S Nikkor lens would appear to be one of the ultimate low light options for your Nikon camera. From Nikon's comments it has been designed to excel in low light and nighttime photographic applications.
At its very fast, f/1.4 maximum aperture it reportedly produces outstanding evenly lit images with edge to edge sharpness and with virtually no sagittal coma (The radius of the circle formed in the focal plane by rays from an off-axis point passing near the edge of a lens that displays coma.) and no light falloff at the frame edges.
The lens has a rounded 9 blade diaphragm to produce excellent bokeh and depth of field control from maximum aperture of f/1.4 to infinity.
The following is the basic construction of the lens.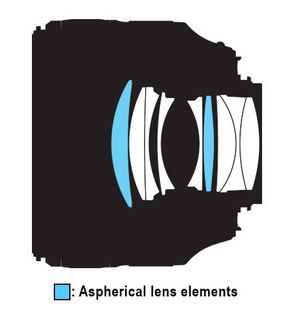 The MTF charts for this lens are exceptionally good for an aperture of f/1.4 as shown below.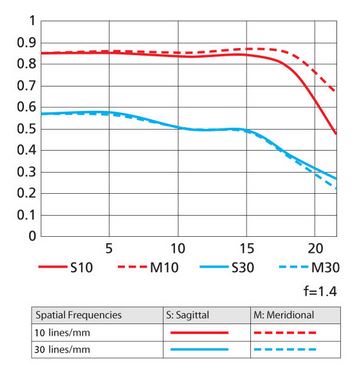 This lens uses Nikons Nano Crystal Coating to help reduce or eliminate internal lens element reflections across a wide range of wavelengths. Nano Crystal Coat also helps with ghosting effects caused by red light and effectively reduces ghost and flare caused by light entering the lens diagonally. Aspherical lens elements are also used to improve the lens performance.
A rear focusing system is used to eliminate changes in the physical length of the lens during focusing and enabling faster focusing.
Some of the Nikon standard focal length lenses are as follows:

Specifications
Focal Length, 58mm
Maximum Aperture, f/1.4
Minimum Aperture. f/16
Maximum Angle of View DX-format, 27°20′
Maximum Angle of View FX-format, 40°50′
Maximum Reproduction Ratio, 0.13x
Lens Elements, 9
Lens Groups, 6
Diaphragm Blades, 9
Distance Information
Nano Crystal Coat
Aspherical Elements, 2
Super Integrated Coating
Autofocus
AF-S (Silent Wave Motor)
Minimum Focus Distance, 1.9 ft. (0.58m)
Rear Focusing
G-type lens
Filter Size, 72mm
Format, FX/35mm
Nano Crystal Coat
AF-S, Silent Wave Motor
Dimensions (Diameter x Length), 3.3 in. (85 mm) x 2.7 in. (70 mm)
Weight, 13.6 oz. (385 g)
HB-68 Bayonet Lens Hood
LC-58 Snap-On Front Lens Cap, 58mm
CL-1015, Soft Lens Case