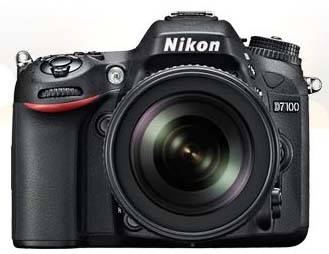 With the never ending quest for more pixels Nikon has introduced the D7100. It makes one wonder where this is going to end. My main camera at the moment is a Nikon D700 with 12MPixels and now this DX camera has 24MPixels.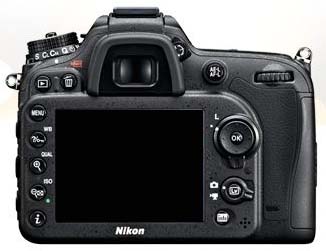 This D7100 camera is now effectively the king of the Nikon DX range of cameras and some of the functionality of the camera is quite surprising.
The camera offers 24.1 megapixels in a CMOS sensor, with a new 51 point AF system and a new Multi-CAM 3500DX AF module. For additional focusing precision, 15 of the 51 AF points are cross types and the center point is functional at an aperture of  f/8, giving the users of this camera an additional telephoto advantage when using a teleconverter compared to previous Nikon DX cameras.
The camera does not use an optical low pass filter (OLPF) over the sensor, consequently giving sharper images with much more detail.
This camera is really aimed at the experienced shooter who wants to upgrade to a model with professional functionality. A very wide ISO range of 100-6400 (expandable to Hi-2 of 25,600) is provided to allow for all lighting situations.
This camera will provide full resolution at up to 7 frames per second and also provides a new 1.3x crop mode at a slightly reduced resolution. Personally I capture many images of birds and the idea of a DX camera with a 1.3x crop mode is very appealing. Compared to the FX cameras this 1.3x will give a lens multiplication factor of nearly 2 times. The crop mode will give the extra telephoto boost of 2X, a boost in burst speed of up to seven fps and an image size of 15.4  megapixels.
The camera includes a new high resolution LCD screen of 3.2-inches and features a high resolution of 1,229K dots.
With a press of the video record button, video can be recorded at 1080/30p, or at 60i/50i (in 1.3x Crop Mode). The D7100 also provides the ability to record stereo sound through the internal microphone, or attach an optional external microphone such as Nikon's ME-1.
All together this D7100 camera appears to me to be a camera which would be very well suited to my style of photography.
Specifications
 Effective pixels, 24.1 million
Image sensor, 23.5 x 15.6 mm CMOS sensor
Media, SD memory cards
Shutter Electronically controlled,  1/8000 – 30 s in steps of 1/3 or 1/2 EV, bulb, time, X250
Advanced Multi-CAM 3500DX autofocus systen
Built in flash
Nikon Creative Lighting System (CLS)
Live view photography
Movie mode

Frame size (pixels) and frame rate,

1920 x 1080; 60i (59.94 fields/s)/ 50i (50 fields/s)
1920 x 1080; 30 p (progressive), 25p, 24p 1280 x 720; 60p, 50p

File format, MOV
Video compression, H.264/MPEG-4 Advanced Video Coding.