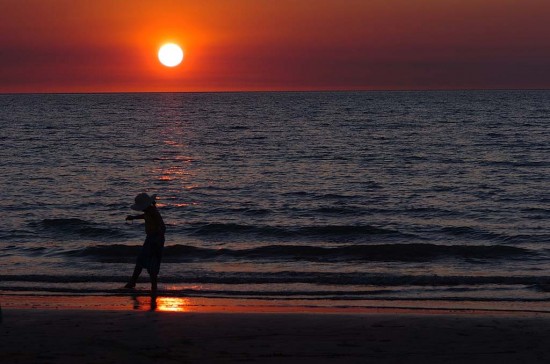 Once you have made a decision to purchase an FX Nikon Digital Camera, there is a range of three current models to choose from.
The FX cameras make a great choice for photography, particularly for low light photography. When compared to DX cameras the FX cameras are better for low light photography, wide angle lens usage but perhaps not as good as DX cameras for telephoto lens usage. FX are wonderful cameras for landscape photography where lots of detail is required. The FX cameras do not have the crop factor that the DX cameras have as they use the full 24x36mm full frame. I use an FX camera for much of my photographic work but I find the DX cameras are even better for long lens work.
Cost
The Nikon FX cameras are generally quite a bit more expensive than the DX cameras due to the larger sensor being more expensive to manufacture. We recommend B&H Photo Video for our purchases and the cost of the range of cameras is given in following link:
Performance and Image Quality
The image quality of all these FX cameras is exceptional. Generally the high ISO performance of cameras has a slight improvement with each successive issue and this is the case for these cameras. The D3x being the most recent release has a very slight advantage in ISO and resolution performance.
Some examples of image quality for these cameras can be found via the following links:
All of these cameras offer images with extremely good dynamic range, superb resolution, beautiful tonal gradation and superb colours. With the resolution of these cameras poster sized prints can be produced easily.
Build Quality
Generally the best build quality of the FX cameras is superb, with the build quality of the D3s and the D3X being better than the build of the D700. All of these cameras are solid and build for heavy professional use.
Movie Mode
All of these FX cameras have a movie mode except for the D700.
Camera Reviews
Full reviews and specifications of these cameras are given in the Nikon Camera Review Section.
Which Camera Have I Chosen ?
I use a D700 camera and am very happy with it. The overall decision is probably best made on cost , but if you want the highest resolution then choose the Nikon D3x. The D3s and Dsx cameras are true professional cameras. Whatever camera you choose from this group you will not be disappointed as far as your images are concerned.
B&H
is my photography supplier and the largest photo reseller in the world.