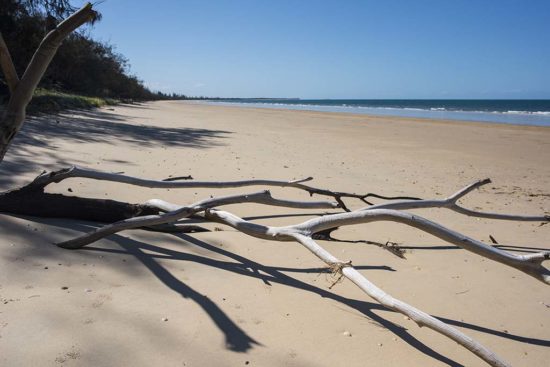 I love wide angle lenses for capturing wide expansive landscapes and also for getting a wider view in enclosed spaces such as inside buildings and where you want to catch architectural scenes.
We have categorised these wide angle lenses into both DX and FX lenses according to the camera you may be using.
Nikon DX (APS-C) Lenses
One of the main DX wide angle lenses I have used is the Sigma (Nikon Mount) 10-20mm f/4-5.6 Lens, I have found the image quality of this lens to be very good and I have used it many times for landscape images with a DX camera.
The widest rectilinear DX lens available from Nikon is the Nikon 10-24mm f/3.5-4.5 Lens. This lens is wonderful for beautiful landscapes and capturing the wide expanses of cities and seascapes.
Also the fixed aperture Nikon 12-24mm f/4 Lens is the equivalent of the previous lens and is excellent for landscapes and seascapes.
The Nikon 16-85mm f/3.5-5.6 Lens is more than just a wide angle lens it is a very useful lens covering wide angle, normal and short telephoto usage. Lenses such as this with the f/5.6 aperture at the long end have their limitations in low light levels but the lens is generally quite sharp.
The low aperture f/2.8 Nikon 17-55mm f/2.8 Lens is one of my favourite lenses for the DX camera. It is a great general purpose photojournalism lens and I also love it also for landscapes, although at the wide end you do need to be careful when focussing.
Lenses such as the Nikon 18-200mm f/3.5-5.6 Lens suffer from the f/5.6 aperture at the long end. this is a good lens for travelling as it is an all in one lens and reduces the amount of lens changing you need to do, but they are better lenses if you are after high image quality.
Nikon FX Lenses (Full frame)
The Nikon 14-24mm f/2.8 Lens is the premier Nikon wide angle lens. This lens does not have a large zoom range but it is exceptionally sharp, even some canon shooters use this lens on their cameras with an adaptor. This lens is a  great landscape and photojournalism lens, it has a built in hood and a huge bulging front element. With the huge front element of this lens you do need to be careful with flare and back lighting. The main shortfall with this lens in my opinion is  that you can not use standard screw in filters due to the large front glass element.
The Nikon 16-35mm f/4 Lens is an excelent wide lens with quite a large zoom range, it is an f/4 lens with VR and can provide superb images. If you need a very wide zoom FX lens which is capable of taking filters then this is the lens.
The Nikon 20mm f/2.8 Lens is one of the older Nikon D lenses without the internal AF-S motor in the lens. This lens is such a small lens that it is excellent for travelling. This lens is only suitable for cameras which have the built in focussing motor in the camera.
If you have a need for a reasonably wide fixed focal length lens that is exceptionally sharp then the Nikon 24mm f/1.4 Lens is for you. This lens is the best available for a wide angle selective focus lens. With wide angle lenses to achieve a nice selective focus lqarge apertures are required and this lens has a large aperture of f/1.4.
If you are looking for a low aperture normal focal length, zoom lens then the Nikon 24-70mm f/2.8 Lens is the one to get. This lens is an excellent lens for landscape, people, portrait and photojournalism. It has a low aperture of f/2.8 and consequently it is excellent for selective focus to achieve narrow depth of field. This lens is as good as many of the prime lenses in this focal length range probably with the exception of the 35mm and 24mm, f/1.4 lenses.
The Nikon 24-120mm f/4.0 Lens is essentially a normal focal length lens which also covers a small part of the wide angle range. The image quality of this lens is similar to the previous 24-70mm f/2.8 lens, however it only offers a minimum aperture of f /4, which is completely adequate for many photographers.
This Nikon 28-300mm f/3.5-5.6 Lens is more of a general purpose lens rather than a wide angle lens. This lens is a great travelling lens due to its wide range, however if you are looking for the ultimate image quality then there are probably better lenses available.
The Nikon 35mm 1.4 Lens is a prime wide angle lens and is very suitable for photographing people, images in low light and where selective focus is required with the very low aperture of f/1.4. Selective focus is a great tool to give your images some extra impact. These prime lenses offer exceptional image quality as they are designed the the specific focal length.
We also have further articles on the different categories of lenses with nikon telephoto lens reviews, nikon fisheye lens reviews and nikon macro lens reviews to help you in your search for better lenses and consequently better images.