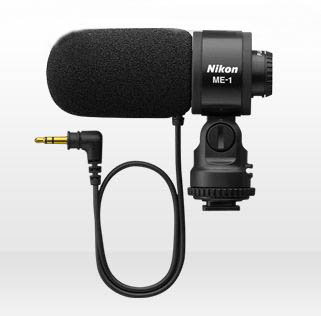 The new Stereo Microphone has been released by Nikon. It is compatible with the following cameras:
D3S
D300S
D7000
D5100
D3100
COOLPIX, P7000
This microphone is designed to give enhanced sound quality with the above cameras, providing video recording. The microphone helps reduce vibration noise during the cameras autofocus.
This is a very welcome addition for those who use their cameras for video recording.
Specifications:
Back electret condenser microphone,
2 stereo channels,
Unidirectional performance,
Frequency response 70–16,000 Hz,
Sensitivity -42 dB ± 3dB,S
Signal to noise ratio of 60 dB,
Output impedance 2.2kΩ,
Power supply is from the camera,
Stereo mini pin plug, 3.5 mm,
Low cut filter with ON/OFF switch.