Photoshop's new Adobe Camera Raw (ACR) has had a major change in the new version of Photoshop CS5. The sharpening and noise reduction areas have had a major change and improvement. I heve recently tried out the new noise reduction and have found it to perform vastly better than the previous version. The version of Adobe Camera Raw I am using is 6.2.
The section of image below is a 200% crop from a high ISO image from a Nikon D2H. As can be seen from this crop the image shows significant noise.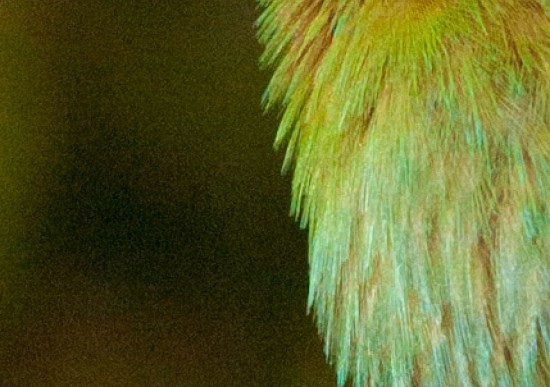 After loading the image in ACW we can see the following settings in the sharpening and noise reduction areas.
There are sharpening settings for:
Amount,
Radius,
Detail,
Masking.
There are also Noise Reduction settings for:
Luminance,
Luminance Detail,
Luminance Contrast,
Color,
Color Detail.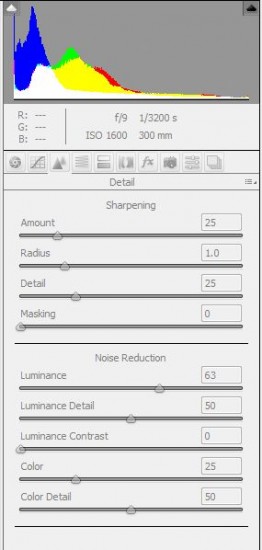 With the image crop shown above the Noise Reduction settings, were adjusted to reduce the impact of the noise and the resulting image crop below was achaived. As can be seen there is an excellent result obtained with very little loss of detail.