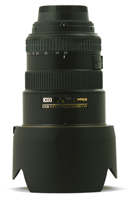 The Nikon 17-55mm f/2.8 lens is a lens specifically designed for the smaller Nikon DX format. This lens is a great general purpose photojournalist lens, it is a true professional quality lens. This lens has a constant 2.8 aperture throughout its zoom range. The lens was my mainly used lens for many years with the D2H camera. The lens covers a 3x zoom range.
This lens is a DX camera lens, but it does work on FX cameras in the range 35 – 55 mm as it will vignette, but not at the wide end.
The beauty of this lens is that it is very sharp at f/2.8 and the sharpness also extends to f/4.0 and to f/8.0.
Flare and ghosting can become evident with this 17-55mm lens when shooting directly into the sun or with some backlit scenes.
This lens has a dust and waterproof sealing mount and is extremenly fast focussing and with a manual/automatic focussing switch to quickly chamge between modes.
I have been using this lens for many years and I absolutely love it on a Nikon DX camera. It should be noted that this lens can also be used on an FX camera at the longer end, but it will vignette at the wide end on FX.
There are quite a few Nikon wide angle zoom lenses and some of the range are sumarised below:
Sigma (Nikon Mount) 10-20mm f/4-5.6 EX DC HSM Lens

 – Ultra wide angle, DX zoom.

10-24mm f/3.5-4.5G ED AF-S DX Lens

 – Ultra wide angle, DX zoom.

12-24mm f/4G IF ED AF-S DX Lens

 – Wide angle, constant aperture, DX zoom.

16-85mm f/3.5-5.6G ED VR AF-S DX Lens

 – Normal focal length, DX zoom.

17-55mm f/2.8G IF ED AF-S DX Lens – Normal focal length, DX f/2.8, constant aperture zoom.

18-200mm f/3.5-5.6G ED VR II AF-S DX Lens

 – Wide range focal length, DX zoom.

55-300mm f/4.5-5.6G ED VR AF-S DX Lens

 – Wide focal length range, DX zoom.
Of all the above lenses, I really like f/2.8 due to its low light capability and and it is an axcellent lens for creative images using selective focus.
I have illustrated a few images from this lens below and there are many more on the Flickr site.
Features of the lens are as follows:
Aperture range 2.8 to 22
Filter attachment size is 77mm
The lens covers picture angles of 28.8 to 79 degrees
Closest focussing distance is 0.36 metres or 1.2 feet
Weight 755 grams
Size 85.5 x 110.5mm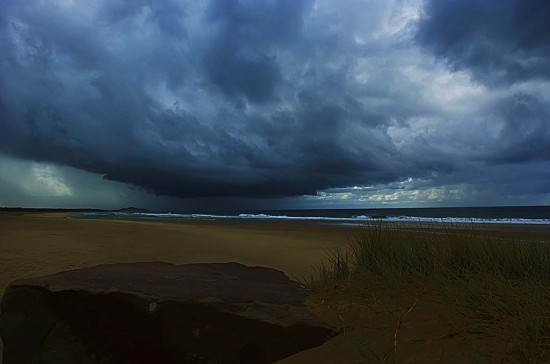 The above image of the storm approaching has been captured with the 17-55mm Nikkor at 17mm on a Nikon D2H camera. When focussing with this lens at the widest end of 17mm care needs to be taken with the focusing when used with low apertures, as the lens does not have a flat field.
The lens is very fast focusing and is suitable for moving subjects where quick focusing is required.