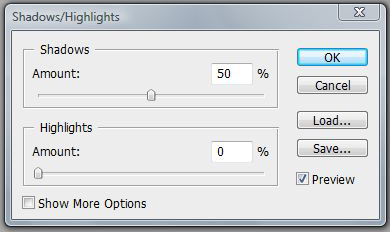 Current photography software offers great options for the restoration of of the shadow and highlight detail in photographic images.
These adjustments can give a great improvement to an image by allowing you to show much more detail in the shadow areas and the highlight areas of the image.
Shadows/Highlights
If you select the Shadows/Highlights option in Photoshop;
Image/Adjustments/Shadows/Highlights
Then you will be given the option to select Show More Options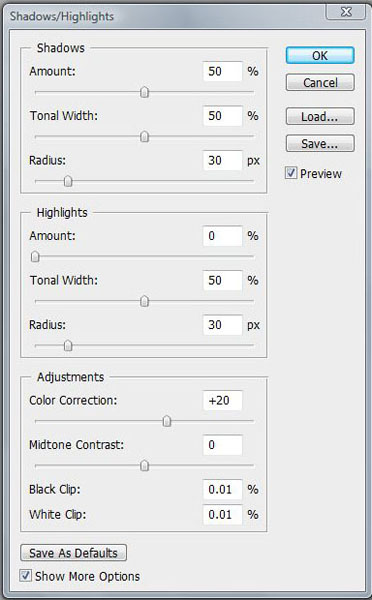 After selection of Show More Options, adjust the shadow and highlight sliders to the amount of correction required.
The Tonal Width and Radius adjustments can normally be left alone unles you are having problems getting it correct. The overall effect of these adjustments is to give the image a flatter look however the Midtone Contrast slider can be used to give a slight contrast increase. The Shadows/Highlights, Show More Options is selected. These adjustment can give a real boost to the detail included in both the highlights and shadows.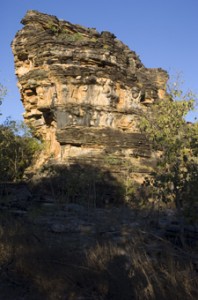 The two images show the obtainable difference in detail after the image has been processed.