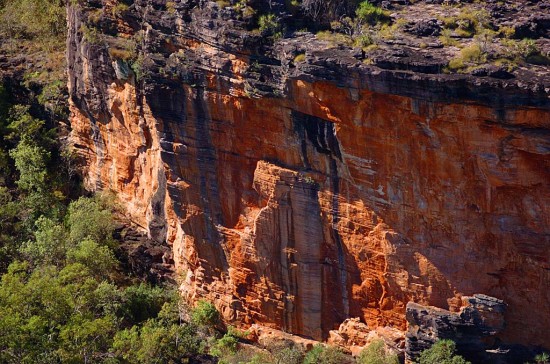 The imageabove, is a view at Kakadu National Park,  from a helicopter.
In general for aerial images, there are several main factors to be aware of. When taking images through the windows of aircraft the window material appears to be very dense and of poor optical quality, the images will loose quite a lot of contrast, however this can be overcome with digital images to some extent by post processing in Photoshop and giving the contrast a boost.Our preference is to shoot where it can be arranged from a helicopter and in many cases you can arrange for the doors to be removed. Although this may not be the solution for everyone. The latest vibration reduction lenses or image stabilised lenses may be an advantage to reduce any vibriation or movement which coould potentially cause blurring of the image. A zoom lens can be very usefull in the range 20-100mm for photography from aircraft.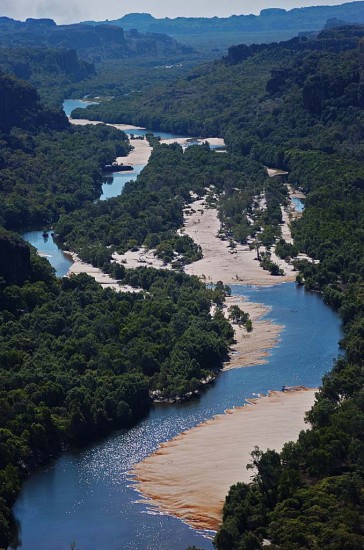 The image above is of  Kakadu from a helicopter with the doors removed to improve the view.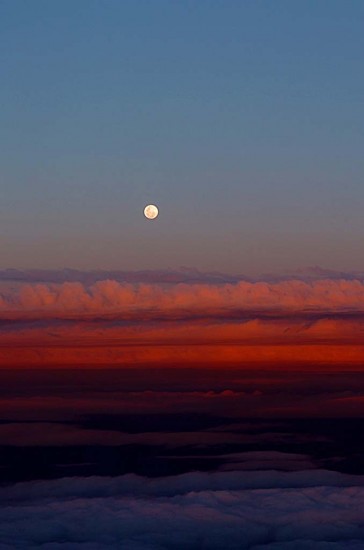 The above image is from the window of a plane travelling from  Victoria to Tasmania, contrast has been boosted in Photoshop to give a more pleasing look to the image.