I have only had this lens for a brief time but it has already left a lasting impression on me. I have really grown to love the 14mm aspect of this lens, the copy I have appears to be very sharp and gives exceptionally good images. I am currently waiting on delivery of the Formatt 165mm lens holder and Neutral density filters specifically designed to fit this lens. Can not wait until I cane do some long exposure landscapes and seascapes with this lens.
The first image here below is of the Brisbane City Hall decked out for Christmas with the very large Christmas tree in the city to add to the Christmas celebrations. The Brisbane City Council does a wonderful job of decking the city our for the Christmas festive season.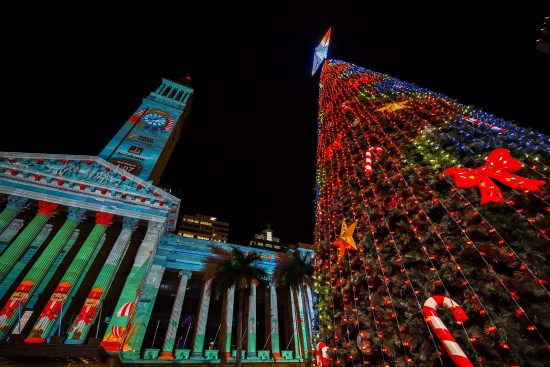 Generally I do not want to dwell to much on the specifications of lenses apart from the fact that it is a 14 to 24mm f/2.8 lens which produces excellent images. At f/2.8 this lens is great for low light applications.
If you would like more detailed information on this particular lens particularly the technical information go to the following B&H web site where there is all the information you would need, plus you can also purchase the lens there. I highly recommend B&H.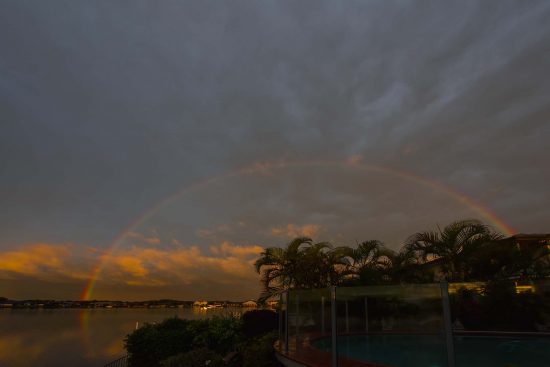 The backyard is always an excellent place to capture images, as the camera is always at hand. The above rainbow was only there for a short period of time and really looked beautiful.
At home we always seem to get beautiful sunsets and the image below is another one I have been able to get with the Nikon 14-24mm super wide lens. This lens is wonderful and sharp on the Nikon D810 camera.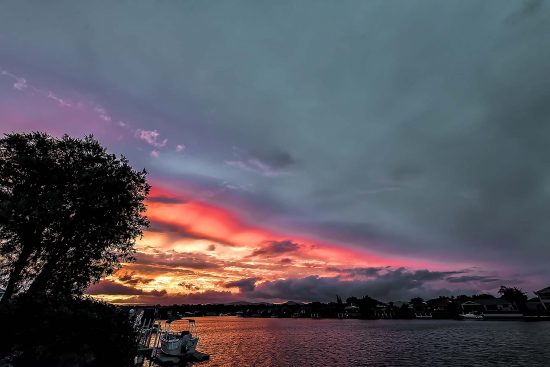 The following image here is of Lake Burley Griffin, Canberra at sunset. The 14-24mm lens really comes into its own for very wide dynamic scenes such as this.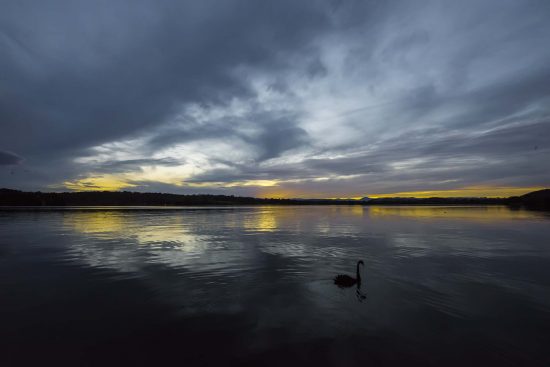 Stay tuned for more images from this wonderful lens.