I always try to keep my eyes open for new image opportunities and keep one of my cameras close at hand to capture the decisive moment. When I am travelling this is always the case, however when at home sometimes I neglect to have the camera nearby.
Sunsets are always an excellent subject for captures from your backyard and it is very nice if you can get some mountain scenery together with the sunset to improve the image. Sometimes the setting sun will proceed rapidly and you need to be ready to capture the scene at the best moment. I really like the layered mountains in the scene below with the sun highlighting the mountains.
I would not normally use the long telephoto lens for sunsets such as this, but in this case I wanted to highlight the layered mountains and the small section of the sky where the sunset was most spectacular.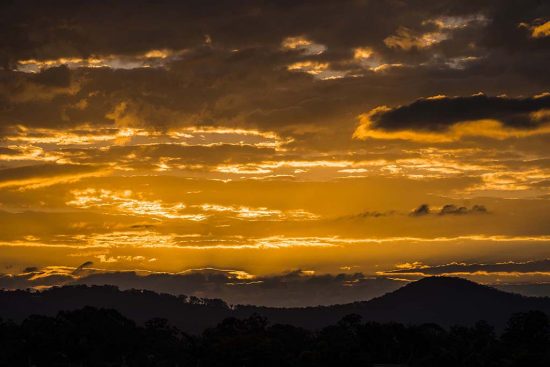 I always love to get nature images also from my backyard and as I am fortunate to have water scenery from the backyard, it is very nice to be able to capture some of the birds from your local area. We see many ducks and swans and in the image below I was able to capture a swan gracefully drifting past.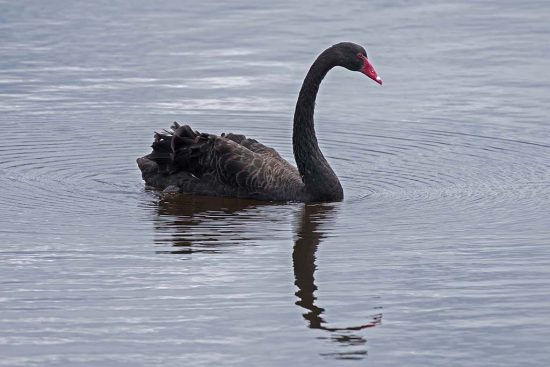 Keep your camera close at hand otherwise you may miss the moment when your image is at the best possible time.
Both of the images above were captured with my Nikon D810 Camera together with the 200-500mm f/5.6E super telephoto lens. Often I keep the camera at the ready with this lens installed to enable me to catch any birds which may be seen in the backyard.