Most photographers would not think to use a Macro lens for capturing images of birds. But for the following three images of the Pied Butcher Bird (Immature), the Rainbow Lorikeet and the Scaley Breasted Lorikeet below I have used the Nikon Nikkor 200mm f/4.0D IF ED Micro AF lens.
For these three images I was able to get quite close to the beautiful birds to get excellent close up  images of them. particularly the two lorikeet images below. Sometimes I think  I am a bit crazy trying to get so close to the birds but I do love to get close to nature.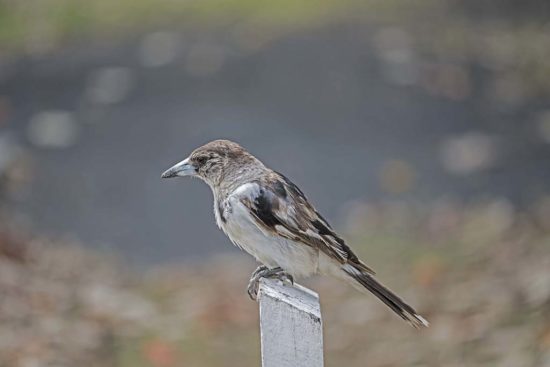 The Nikon 200mm Micro lens has a very nice working distance for shy insects or birds, the closest focus distance of the lens is 0.5 metres (1.6 feet) and that is with a magnification of 1:1, and because of this it is very suitable for close ups of subjects such as on this Blog.
When using a Macro (Micro) lens such as this you need to encourage the subject to come as close to you as possible.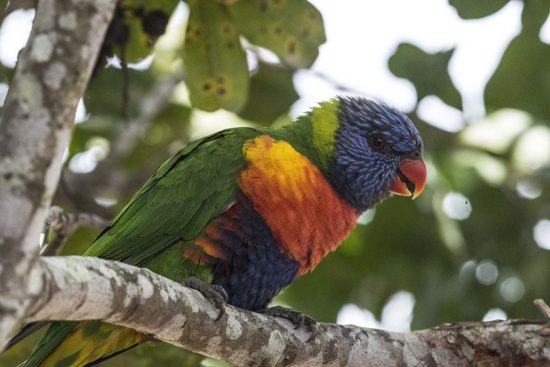 For this type of photography the 200mm Micro lens is super sharp, however you do need to ensure that you use excellent telephoto techniques such as giving the camera, lens combination very firm support or use a monopod or tripod for additional support.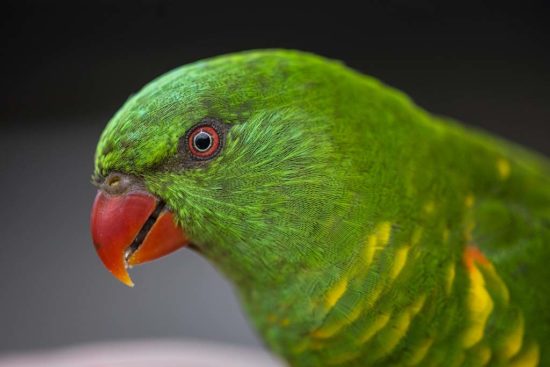 You may ask the question, can I use a 200mm Micro lens for all my bird photography. The answer is probably no, as I have found it is only suitable for really quiet birds when you can get really close. You need to use a certain amount of stealth to get close to any bird, but even more so, when using a short telephoto lens.
I essentially use three telephoto lenses for my bird photography as follows:
 The 200-500mm zoom is used for most of my birds but it is relatively heavy and cumbersome if used for long periods.
The 300mm f/4 lens is used mostly when I want a lighter lens such as photography from the kayak or when I want to lighten my camera bag if hiking.
 The 200mm Micro lens is used when I can get very close to the birds or when the birds are very quiet. The 200mm lens is great to use for instance in an aviary where you can generally get very close to the birds.
With any of the above lenses I would normally use a tripod or preferably a monopod as the monopod is less trouble to carry around and gives me more mobility.
Full details of the Nikon 200mm Micro lens are covered in the H & H link below.