On the recent road trip to the north of Brisbane I visited Coonarr which is just south of Elliott Heads and on the opposite side of the Elliott River to Elliott Heads. Woodgate is a short distance to the south from here.
There is nothing very much here apart from a small wildflower reserve (no wildflowers at the time I was there) and a very nice sandy expanse of beach. Shortly before reaching the beach I was fortunate to see a wild Echidna at the side of the road and was able to capture it with the Nikkor 200-500mm f/5.6E lens. The animal was quite timid so the long lens was very handy.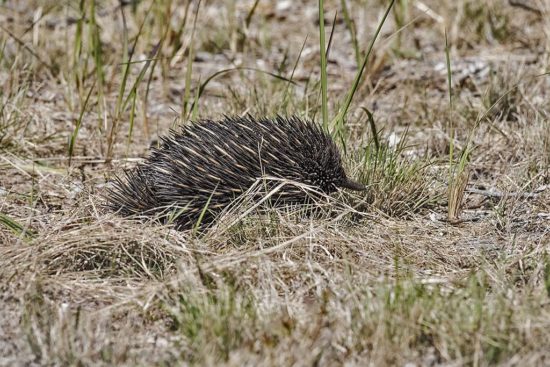 There are beautiful sandy beaches here, totally unspoilt as it is quite out of the way compared to the other nearby towns.
The beach at Coonarr is around 4 kilometres long, the beach begins amongst the tidal shoals of the Elliott River mouth and runs straight down to the entrance of Coonarr Creek. There is a fairly good gravel road which runs out to the small  town of Coonarr, towards the southern end of the beach.
Coonarr is a long stretch of beautiful white sandy beach. To the left you can see Elliott Heads and to the right you can see Woodgate Beach.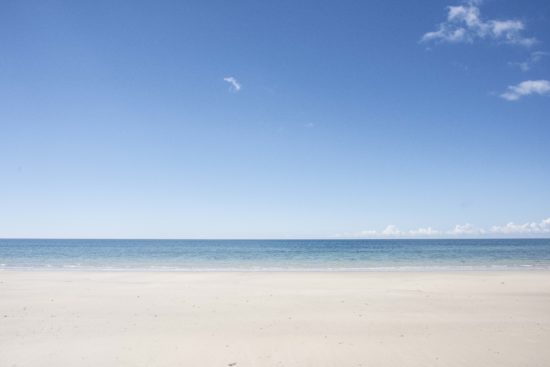 Some of the beach had some driftwood washed up which gave a nice foreground to the image below.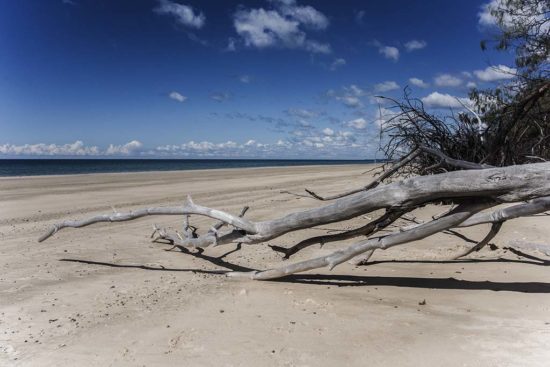 It is always good to use a variety of lenses when travelling and for the two seascapes above I used a wide angle Nikkor 28mm f/1.8G lens to emphasise the wide expanse of the sand and sea.
For all the above images I used the Nikon 200-500mm f/5.6E super telephoto lens together with the wide angle Nikkor 28mm f/1.8G lens and the Nikon D810 camera.
The equipment I use and recommend for my photography is as follows: