People often ask why I blog so much about the Nikon, Nikkor, 200-500mm f/5.6 zoom lens, well it is because it is so good if you are chasing wild birds or wild animals, it is really all I need to capture distant subjects.
In the case of a recent image I captured, I was chasing both animals and birds at the same time, however this does not happen very often.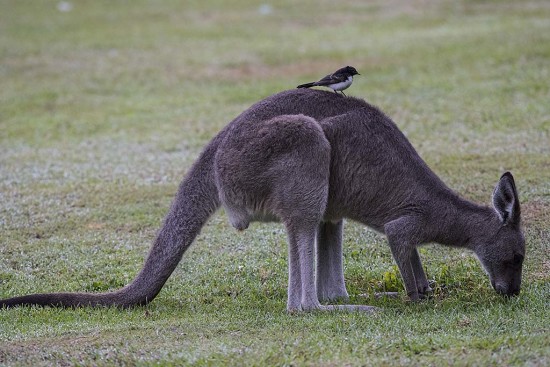 In the image above some Willie Wagtail birds were flying around the grey kangaroos which were grazing in a cleared area. The Wagtails usually feed on the ground and love to be around when the ground surface is disturbed, as they feed on the disturbed insects. In the above case the birds were feeding on insects caught in the fur of the kangaroos and I thought it would make a nice image.
The grey kangaroo imaged captured below was also with the 200-500mm f/5.6 lens which I used with a monopod with a Acratech long lens head. I find this combination excellent with this long lens.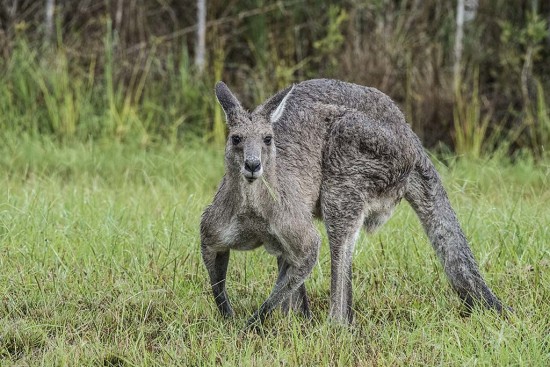 If you want to buy this lens see the link below which I highly recommend.