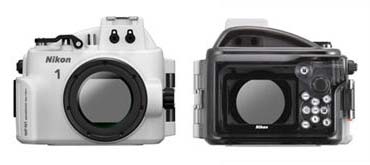 Nikon have introduced the new  WP-N1, waterproof case for use with the Nikon 1, J1 and J2 cameras with the Nikkor VR 10-30mm f/3.5-5.6 lens.
This new housing will enable Nikon 1 users to enjoy underwater usage with their J1 and J2 cameras or to use the cameras in harsh environments..
Features
Lightweight
Compact design with firm grip
Can withstand depths of up to 40 meters
Supports lens zooming
Shutter lever
Movie record button.