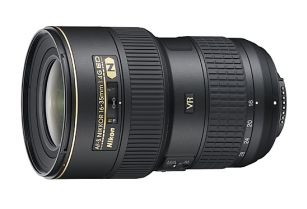 This lens is a cheaper version than the highly desirable 14-24mm, f/2.8 lens. It also provides a wider focal length range but with a limited aperture of f/4.0, it also offers vibration reduction, VRII. This lens is a beautiful landscape and general purpose lens. If you can live with the minum aperture of f/4.0 this lens is very desirable, with a small amount of distortion at 16mm.
Nano crystal coating is provided to significantly reduce ghosts and flare. There are two focus modes, M/A, auto focus with manual override  and M manual.
This lens is designed withstand tough weather conditions with its sealing against moisture and dust.
This lens is a constant aperture lens with the latest generation of VRII, vibration reduction, technology and it uses nano crystal coating to guard against flare.
This lens is one of the sharpest available in this zoom range. Wide angles such as this are not really desiigned for beautiful bokeh due to the small aperture and large depth of field.
There is severe vignetting wide open at f/4 the widest focal length, but stopping down several stops will eliminate this. Ghosting and flare are not an issue. There is also some distortion at the wide end of the lens.
Purchase your Nikon Digital SLR Lenses here at B&H Photo Video.
Lens specification:
Lens construction, 17 elements, 12 groups, 2 ED glass elements, 3 aspherical lenses and nano crystal coating,
Picture Angle, FX,  107° – 63°,
Picture Angle, DX 83° – 44°,
F stop range, 4 to 22,
Closest focusing distance, 0.28 metres,
Maximum reproduction ratio 0.25 times,
Filter size 77mm,
Lens hood, HB-23,
Lens case CL-1120,
Dimensions 82.5 x 125 mm,
Weight 680 grams.