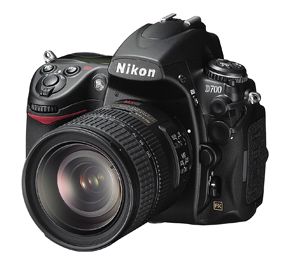 I have used this camera for two years and it performs every function I require. The D3 series of cameras may offer additional functions but they are larger, heavier and more expensive.
The D700 offers both FX and DX formats as selected. This camera offers exceptional low noise performance and its imageing sensor of 12MPixels is more than most photographers require.
The D700 has a self cleaning image sensor, fine tuning for auto focussing and an electronic virtual horizon.
Full specification details:
12.1 million pixels,
Image Size FX 4,256 x 2,832, DX 2,784 x 1,848,
ISO 200 to 6,400 in steps of 1/3, 1/2, or 1 EV, ISO 100 equivalent, ISO 12,800 equivalent, 25,600 equivalent,
Battery life 1000 shots,
Dimensions 147 x 123 x 77 mm,
Weight 995 grams.