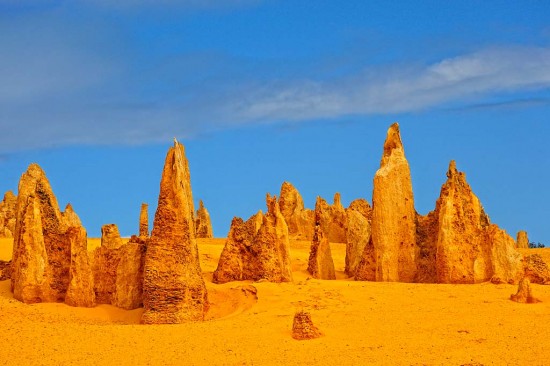 There is nothing better than getting out away from it all and immersing oneself in a beautiful landscape.
The above image was captured at the Pinnacles, Nambung National Park, in Western Australia. The secret to capturing beautiful landscapes is to be there at the best time of the day and that is usually early morning or late afternoon. The Pinnacles is a must visit destination for any landscape photographer.
With photography of landscapes it is all about getting the lighting correct, being there at the right time of the day.
These remarkable pinnacles of rock stand out from the sand dunes and look marvelous.
The image was captured with a Nikon D700 camera and 24-120mm VR zoom lens.