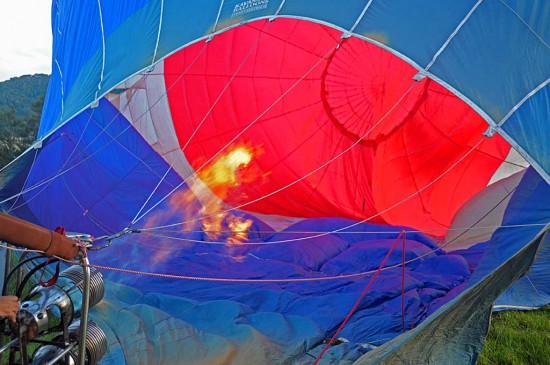 I was recently given a gift of a hot air balloon ride by the family. It was a very interesting experience, the balloons are extremely colorful and beautiful to photograph. The balloon trip was with Balloons Down Under, Gold Coast Australia, http://www.balloondownunder.com/ the people there were great, and so was the family for the gift.
You are able to photograph the whole sequence from unpacking, inflation of the the balloon, lift off, the flight, the scary part of landing and then the deflation and packing up. The flight was in the area of Canungra to Mount Tamborine
Some of the images in this blog cover all those aspects.
The balloon is first inflated using a fan, then the burners are fired up to warm up the air, everyone is loaded on board and then lift off after several minutes of heating the air.
A vibration reduction or image stabilised lens is very suitable for photography from a balloon to reduce any camera movement. I  used a 24-120mm lens for the images.
I would thoroughly recommend this experience to any photographer.