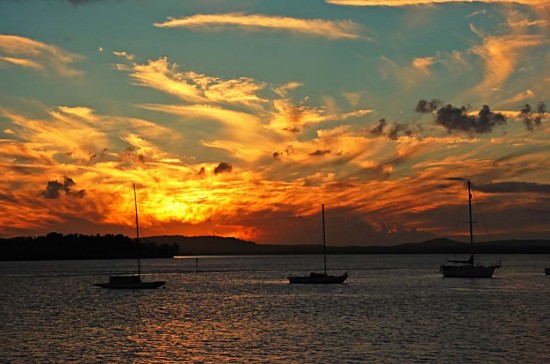 Most photographers can not resist the temptation to shoot every sunset that they see. Every new sunset you see may be the best one you have taken yet.
In Photoshop you can reproduce the sunset in any red hue that you desire and with any color rendering that you think you can remember. You can also change the exposure, introduce more contrast to create a silhouette. Sometime darkening the image slightly in Photoshop will also give more dynamic colors and saturated colors.
The above sunset at Illuka has had a slight increase in the saturation, together with a slight contrast change.