With todays digital photography technology, multiple exposures can be relatively easy to produce under controlled conditions.
Here Photoshop can come to the rescue.
Multiple exposures ar relatively easy to produce by using layers, selecting the areas around the image that you want to eliminate and then combining the layers. Some selections may need to be made and parts of an image cleard so that the other image can be seen.
Before combining the layers you may wish to make changes to some layers, for example in the image below the background layer has been diffused.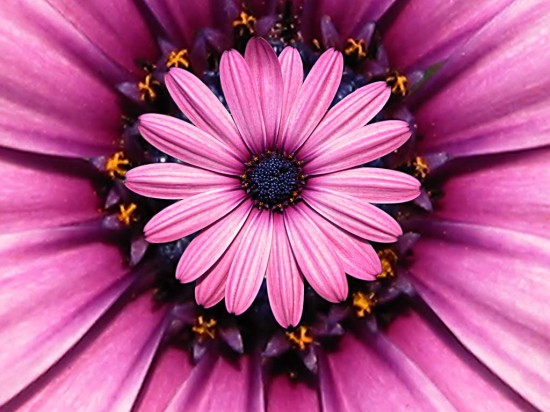 Multiple exposure of a daisy superimposed on top of another daisy
In the multiple image below of the Daisy with a diffused green folliage background the background layer has been more diffused to isolate the daisy from the background and make it stand out.