Nikon Corporation have just announced the availability of a replacement new flagship D4s camera.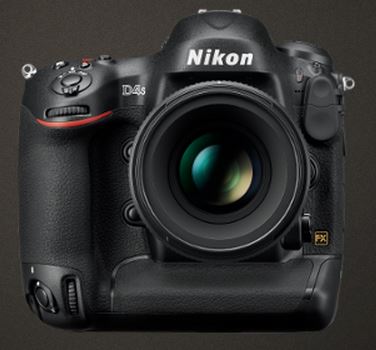 As Nikon's new flagship model, the D4S will offer advances over the Nikon D4 DSLR camera, including enhanced image quality enabled with adoption of a new image-processing engine. The new HD SLR will also feature more advanced autofocusing performance compared to previous models, further solidifying Nikon as the choice for professional sports, nature and event photographers as well as photojournalists.
Nikon have stated, the D4S represents a concentration of Nikon's advanced camera development technologies and legacy as a leader in imaging. The D4S will further expand the possibilities for professional photographers who demand the best possible performance and image quality in challenging environments. The Nikon D4S will build upon the success of the acclaimed Nikon D4, a camera highly regarded for its speed, unrivaled low-light ability and amazing image quality that made it the choice of professionals and advanced amateurs around the world.
Basically the camera is a D4 at 16 MPixels with a few minor changes.
There are a few significant changes from the Nikon D4 to the the D4s which are summarised as follows:
The cameras focus has improved in reaction time, the camera now can focus at 11 fps instead of 10 fps
The performance of video has improvemed. 1080P video can now be recorded at 60 fps
Time lapse recording now can change the shutter speed in 1/6 stops
The D4s camera can now write to an internal memory card and an external HDMI output simultaneously
White balance can be adjusted in smaller Kelvin units
The rear colour of the LCD can now be adjusted by the user
There is a new small Raw (2464×1640 uncompressed 12-bit) file format capability
There is an improved battery life, using a new EN-EL18a battery
Capability for faster Ethernet speeds (1000 Base-T)
Extended ISO range, HI-4 at 409,600
The cameras buffer capability has been expanded
Some very minor changes have been made to the controls on the rear of the camera.